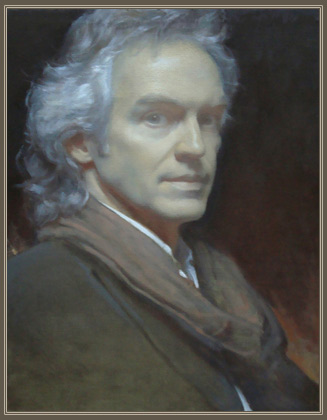 Painter and muralist, D. Jeffrey Mims brings an extensive European background to the formation of his work, assimilating elements from the history of both sculpture and painting. Born in North Carolina in 1954, Mims attended the Rhode Island School of Design and the Pennsylvania Academy of Fine Arts. In 1976 Mims was awarded an Elizabeth T. Greenshields Foundation grant to support an intensive year of independent study in the museums of England, France, and Italy. In 1981 Mims returned to Florence, Italy where he studied for another year with the American painter Ben Long.

For over a decade, Mims maintained studios in Italy and North Carolina, during which time he executed both easel and public mural paintings. In recognition of this work, Classical America awarded him for "excellence and integrity in the application of classical ideals," and in this spirit Mims Studios was launched in 2000 as a school of fine art devoted to these principles. In 2009, Mims was awarded a Fellowship at the American Academy in Rome by The Institute of Classical Architecture and Art.

Mims Studios was relaunched in 2011 as the Academy of Classical Design in association with The Classical Design Foundation, a non-profit dedicated to the education of artists. The academy offers a multi-year course of instruction in traditional methods of drawing and painting with an emphasis on public mural painting.