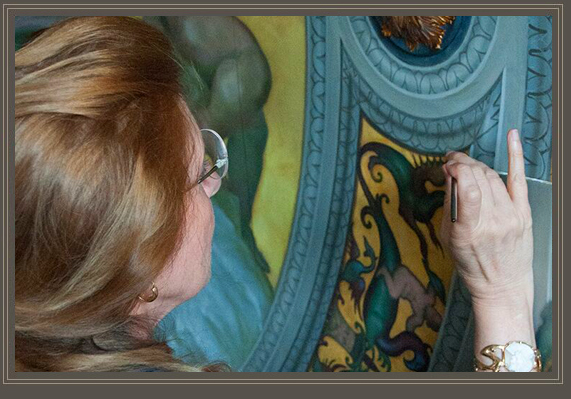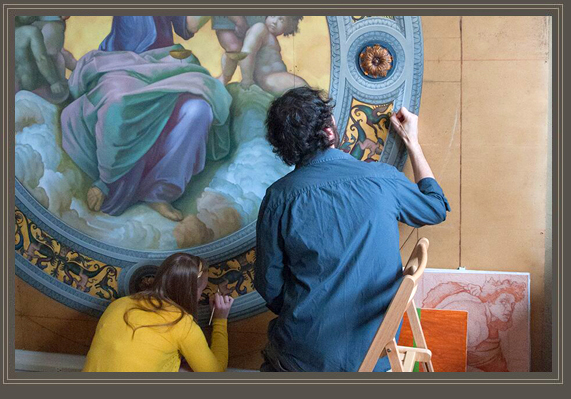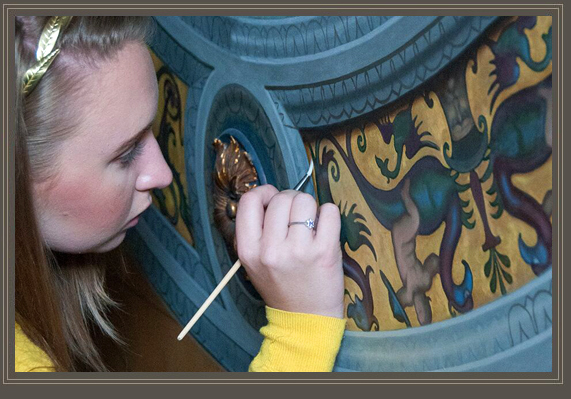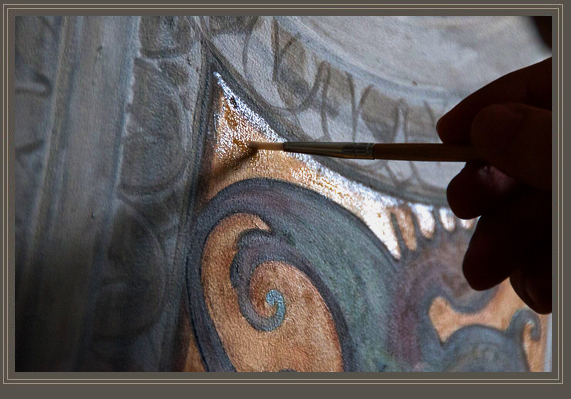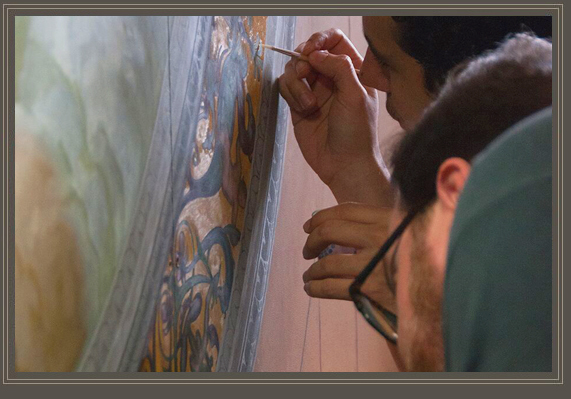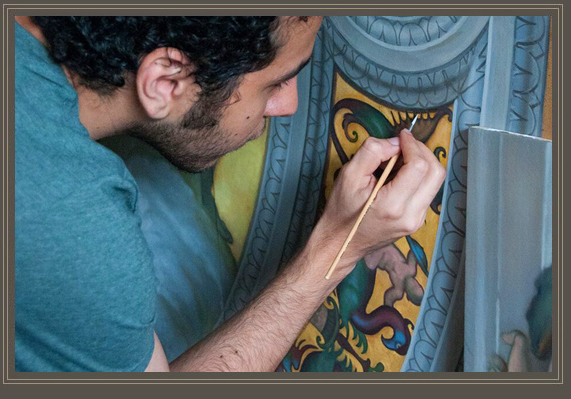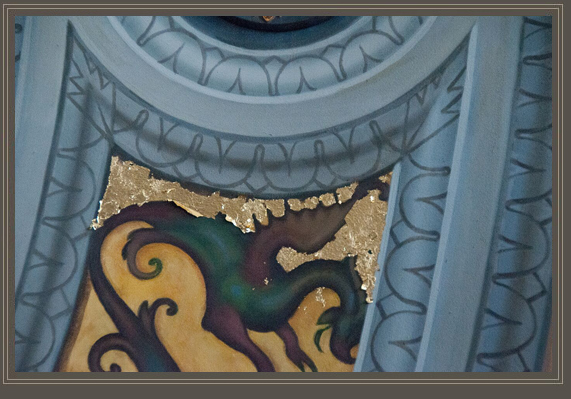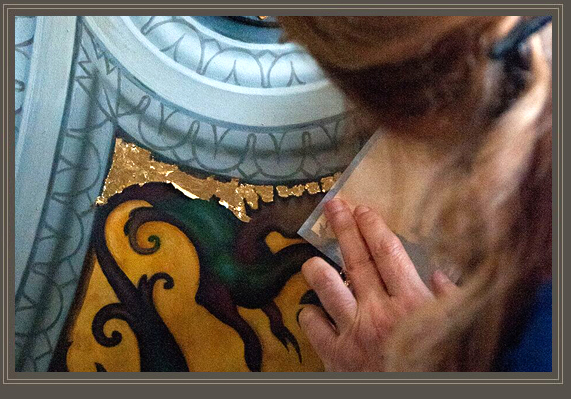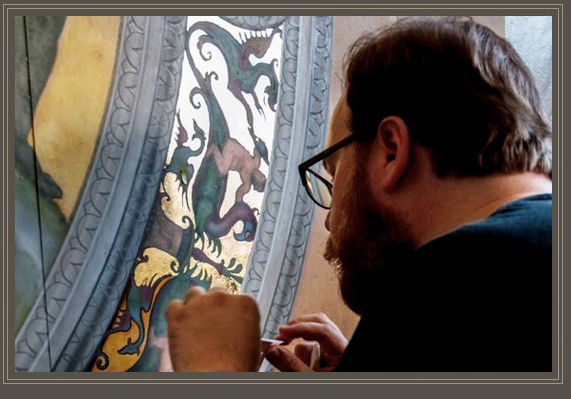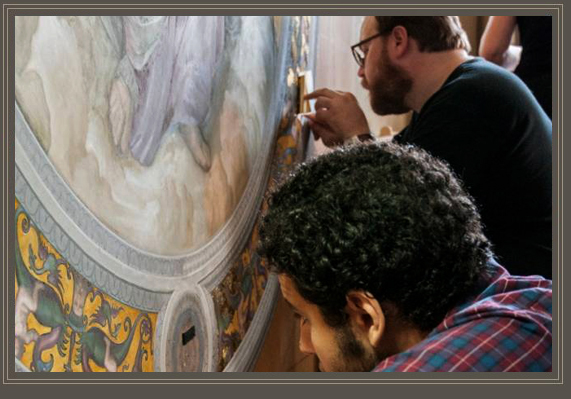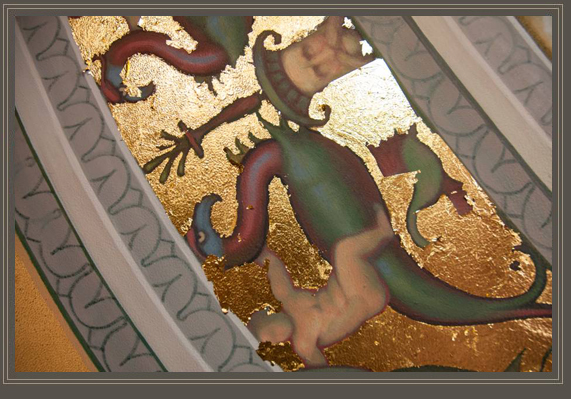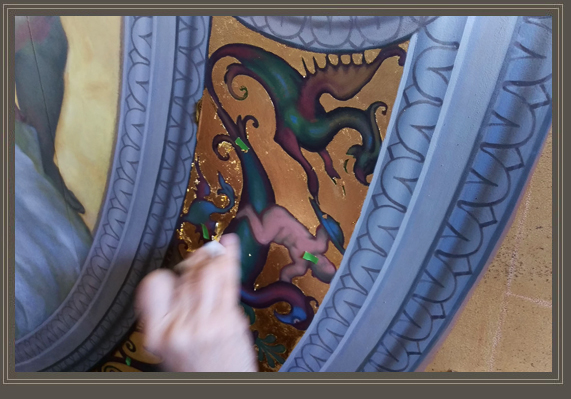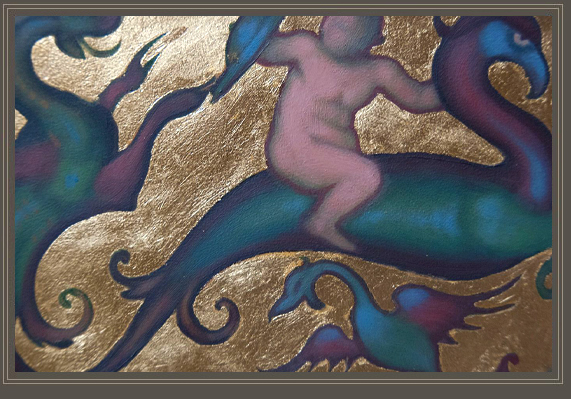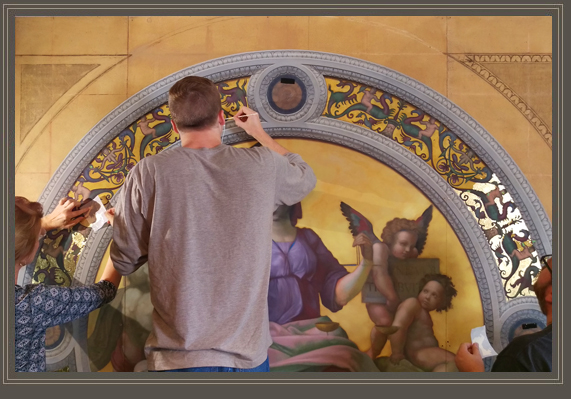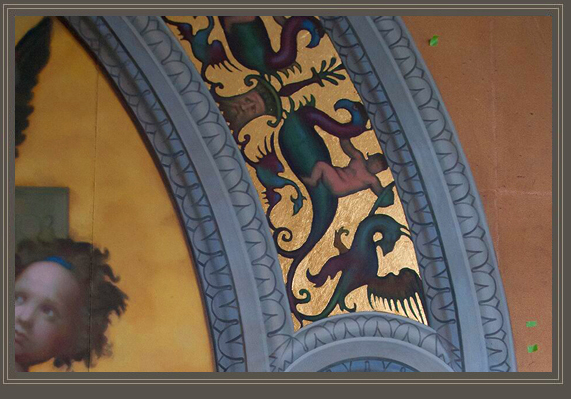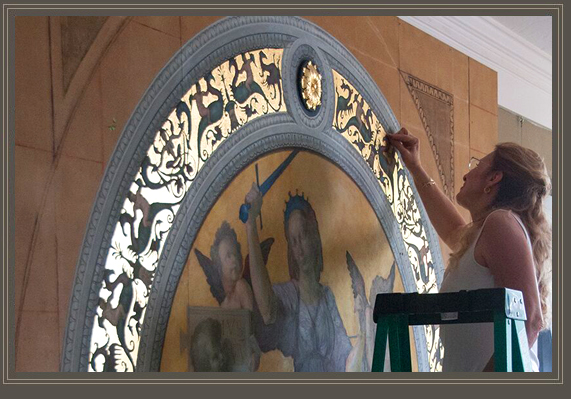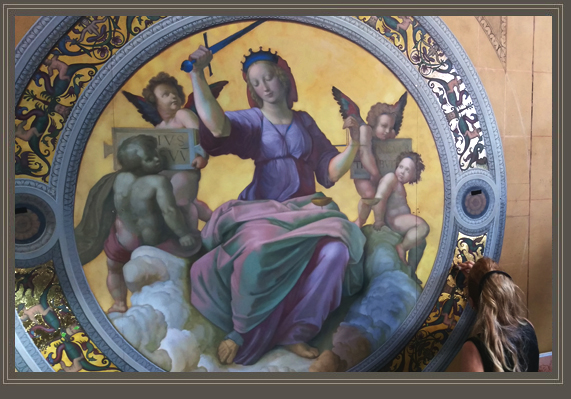 Mural painting has enjoyed a long and happy relationship with gold. Its unique qualities can enhance the painted image with a variety of effects that add a singular magic to the ensemble.
One of the many advantages of the internet is the increased possibility of connecting with kindred spirits. These may be new students on the threshold of discovery or knowledgeable allies who bring with them valuable experience from related fields.
The academy's 2016 Summer Program gathered just such a fortunate combination of talent, determination and background. Among those who joined our ranks during this period, we would like to express special thanks to Tina Guarano Davis for sharing her experience as a member of the Society of Gilders and for leading us with the final application of gold leaf to the border of our Raphael copy.