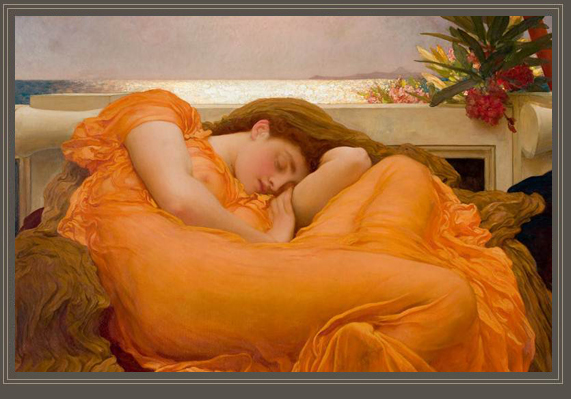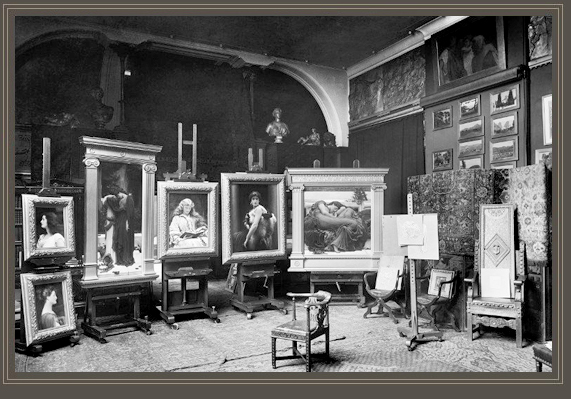 Flaming June, considered by many to be the greatest single-figure painting of the century is a testimony to Frederic Leighton's artistic genius and cultural erudition. The balance of observation with idealized form reveals the artist's profound study of antique art and pays homage to the incomparable Elgin Marbles.
With a history no less intriguing than the painting itself, Leighton's legendary Flaming June is featured in a remarkable London exhibition from November 4, 2016 to April 2, 2017. Titled, Flaming June: The Making of an Icon, the Leighton House Museum reunites the artist's final works in the very same studio where they were created.
Based on a rare historical photograph of his 1895 submission to the summer exhibition of the Royal Academy, five paintings on loan from public and private collections around the world have been reassembled to create this once in a lifetime viewing opportunity.