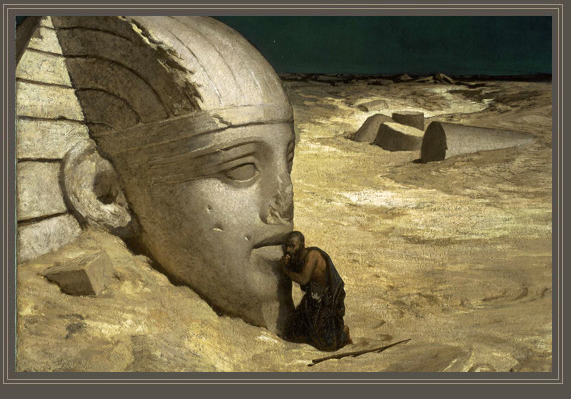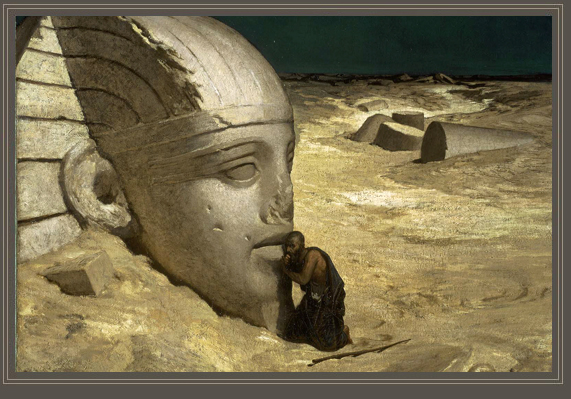 'The true modern note in it, isn't there?' he drawled; 'cleverness, I think – intellectual – surface ingenuity – no depth or permanence – just the sensational brilliance of To-day.' He turned and stared at me fixedly an instant. 'Nothing everlasting,' he added impressively.
The above quote is taken from English novelist Algernon Blackwood's (1869-1951) A Descent Into Egypt.
In this strange tale of fiction the reference is to music but it could serve equally well to describe what the American artist and writer Kenyon Cox (1856 – 1919) had so brilliantly identified as the modern painter's inability 'to distinguish the essential from the accidental' that even during his lifetime he saw as threatening to erode all that was great in painting.
The Questioner of the Sphinx by Elihu Vedder / Museum of Fine Arts, Boston.